We create music & sound for commercials & corporate video's We create music & sound for commercials & corporate video's We create music & sound for commercials & corporate video's We create music & sound for commercials & corporate video's
We create music & sound for commercials & corporate video's We create music & sound for commercials & corporate video's We create music & sound for commercials & corporate video's We create music & sound for commercials & corporate video's

//if( get_sub_field('block_row1_video_link') ) { ?>


The sound you are looking for
At iRRi we know how to transfer your particular words into the sound you are looking for. By listening to your story, understanding your message and knowing the audience your message is for, we know exactly what to do.
At iRRi, we create sounds that fit.

How we work
We just love to talk about YOUR project and keep our ears close to the message you want to put out.
We listen carefully to your feedback and keep crafting until we achieve an exceptional result.
We are only satisfied when you are, and we know how to meet deadlines.
Please do not hesitate to challenge us, that's what makes us perform even better.
Do you have a project you would like to discuss with us?

Designed for life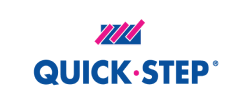 Not just music
At iRRi we have years of experience in voice recordings, mixing and sound design.
Next to music for your project, we can offer a complete sonic package, meeting all required industry standards.
We create music & sound for commercials & corporate video's We create music & sound for commercials & corporate video's We create music & sound for commercials & corporate video's We create music & sound for commercials & corporate video's
We create music & sound for commercials & corporate video's We create music & sound for commercials & corporate video's We create music & sound for commercials & corporate video's We create music & sound for commercials & corporate video's